Give your Github Repository
a landing page

The README.md file in your Github repository is great for your fellow developers but you also need a more marketing oriented landing page for your Github organization or repository.
Dear Github users
When a README.md file
is not enough!
Let us tell you why you should have a landing page for your Github repository or even your Github organization.
Complement your README.md
The README.md file can be a little harsh to read even if you put a lot of screenshots and emojis.

A landing page is an excellent solution of describing your project in a more pleasant way.
Broaden your audience
Having a README.md file at the root of your repository is a good start but it only targets developers on Github.

A SEO optimized landing page will attract more people.
Monetize your work
There is no rule preventing an open source project to be a sustainable business.

So a landing page presenting your product offer will help you to get more customers.
Create a landing page
in less than 5 minutes!
Install our Github application
Signing up with your Github account and install our Github application to the Github organizations and repositories you want.

We will ask Github for the minimal permissions.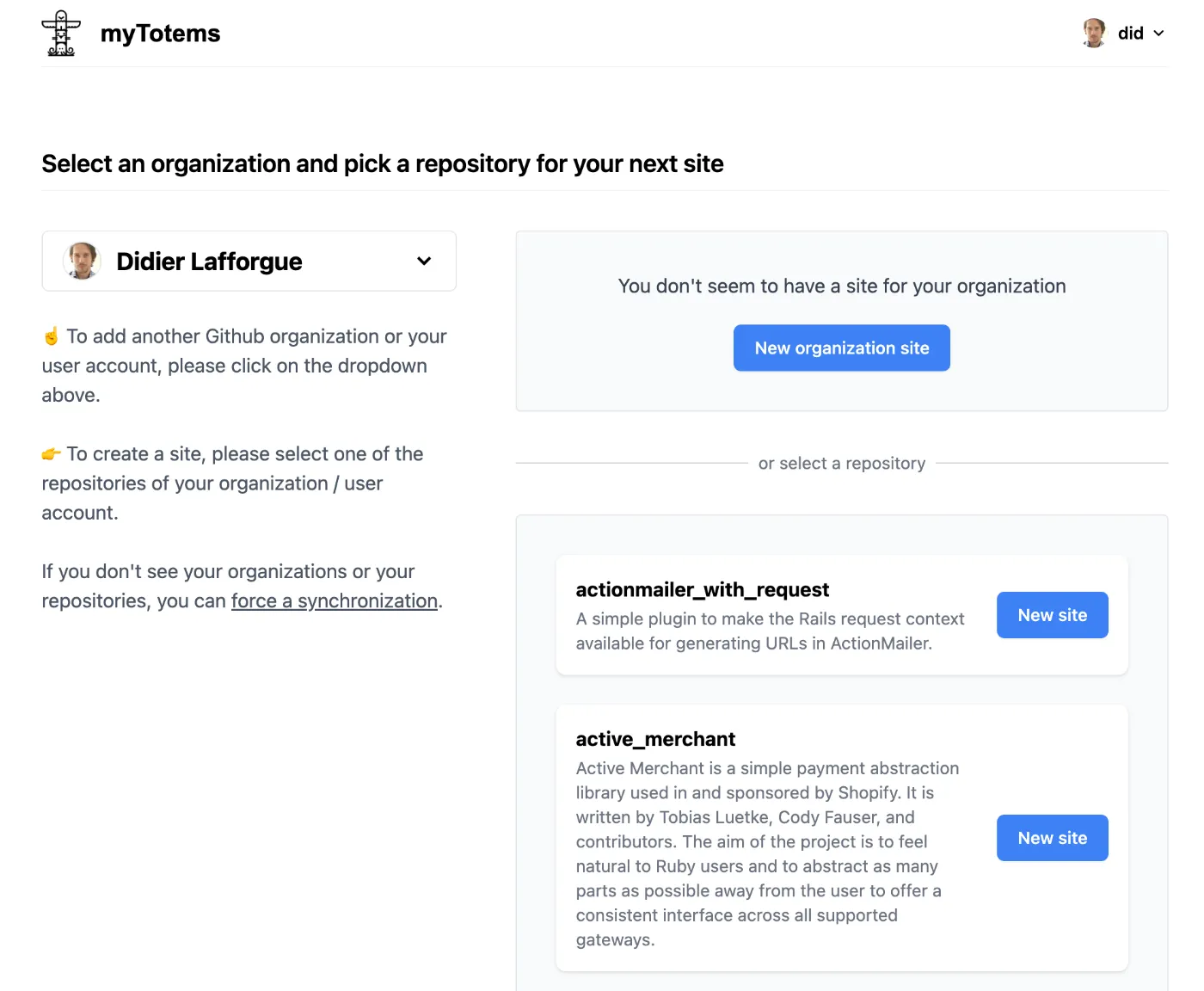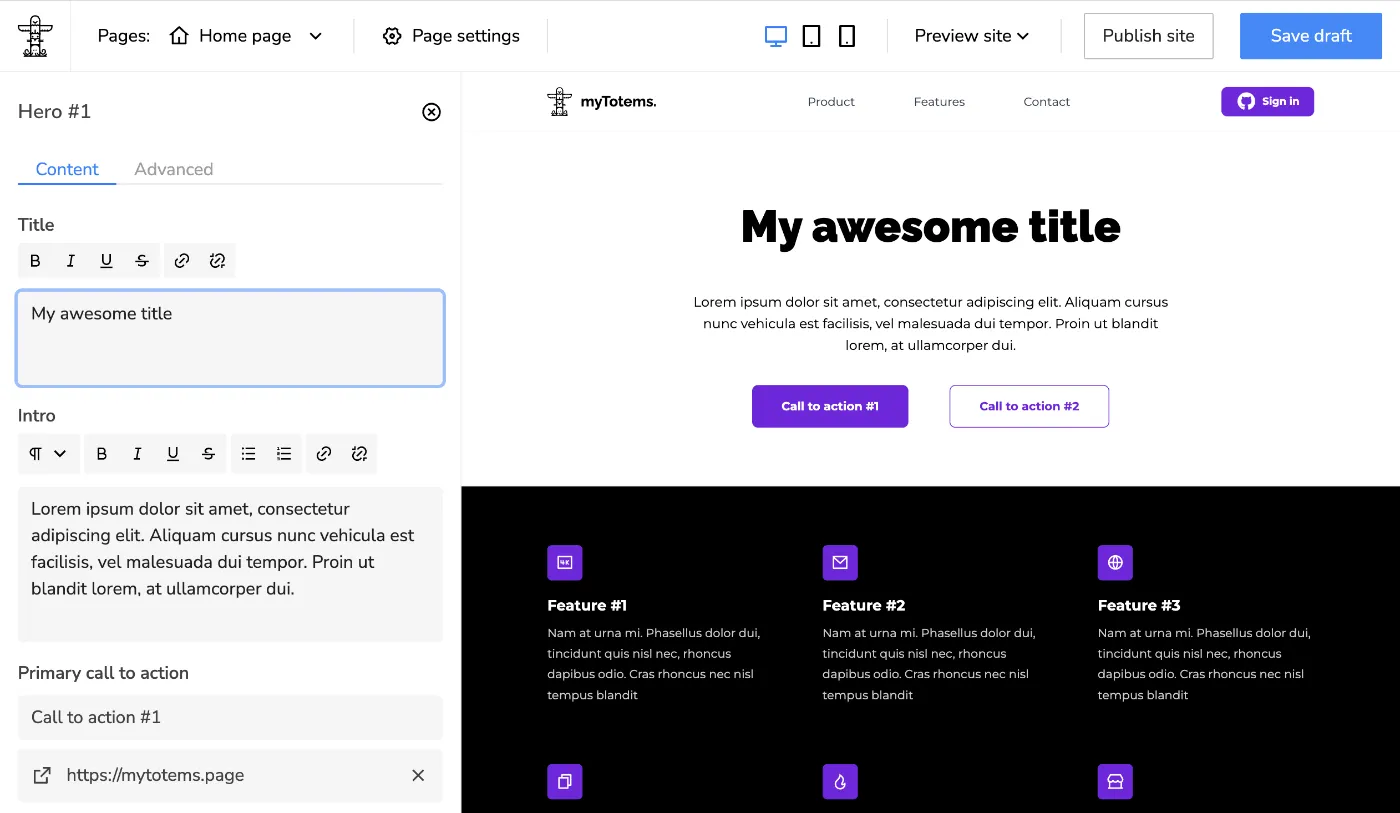 Edit the content
We're experts in Content Management Systems.

For myTotems, we developed a page builder that won't let you transform your landing page into a Christmas tree.

No design skills are required to get a nice and consistent landing page because we selected a set of components (we call them sections) that will cover most of your needs.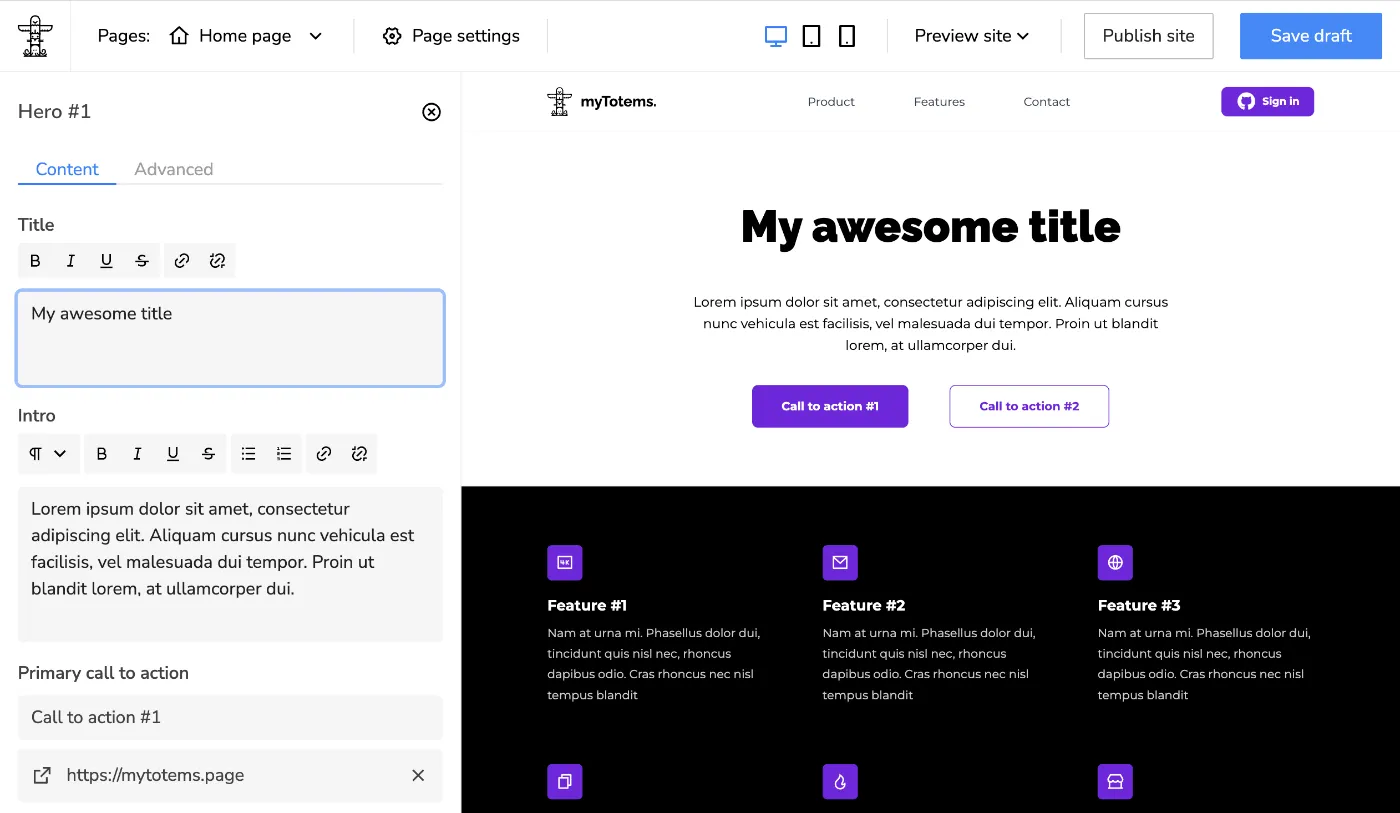 Publish your work
First, our publishing process will take care of setting up the Github pages feature on your repository.

Then, our platform will make a static version of your landing page which will be deployed on your Github repository.

You can even assign a domain name to your new landing page directly from our UI.


Got it! I want to try now!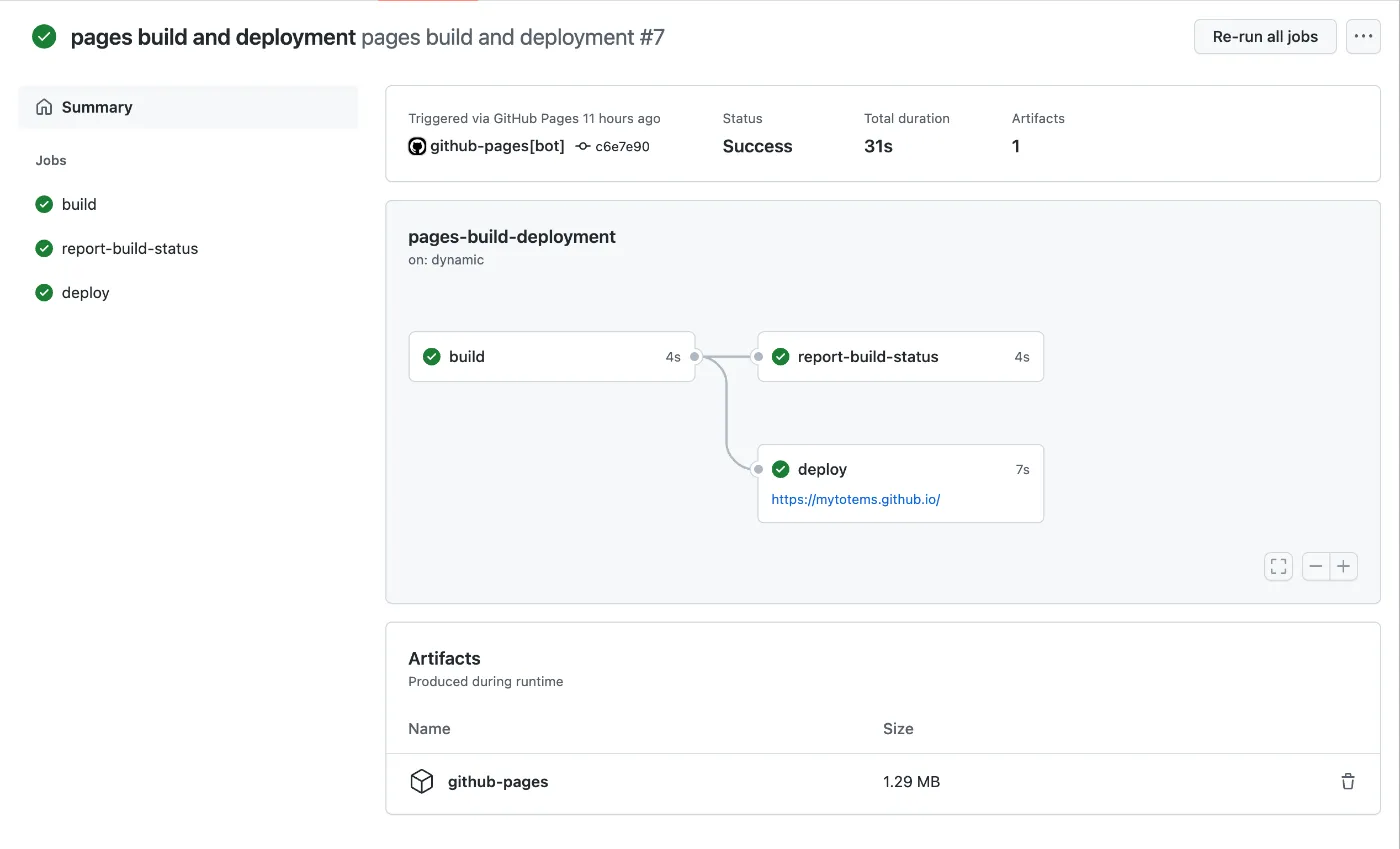 Your projects require a clean landing page
Pick the plan which fits your needs and share proudly your awesome Github projects.
1 landing page

1 editor account

custom domain name
Start now!
unlimited landing pages

1 editor account

multilingual feature enabled
Contact us
unlimited landing pages

unlimited editor accounts

multilingual feature enabled

on-premise installation

custom theme (coming soon)
Contact us
still have some questions?
FAQs
Can I host any kind of site?
We are aware of the Github pages policy and we strongly suggest that you read it.
That being said, based on various statements found on StackOverflow, it seems to be okay to use Github pages to monetize a project.

Simply don't use our service to create landing pages for your web agency clients. ⛔️
Can I have a custom design?
We completely understand that the sections we implemented might not fit everyone's style.
So, yes, we are able to convert a custom theme made by your own designers and integrate it to our platform.
Please send us an email for an estimation.
I'm not a writer, can you help me copy-writing my site?
Well, we can't help you to write the content of your landing page.
But we know excellent technical copywriters who would be willing to help you on this task.
Please send us an email!
How do I get my site statistics (unique visitors, page views, ...etc)?
What's your tech stack?
We're glad you ask!
Our platform is based on Ruby On Rails, still one the best web frameworks on the market.
To be precise, we run Rails 7, Postgresql & Sidekiq. The CMS part is powered by Maglev, our internal Page Builder Framework which is hybrid application (half Rails / half VueJS).
We also use Honeybadger to track any errors.
Regarding the hosting, we're proud to use the 🇪🇺European version of Heroku, Scalingo!
Why does publishing my site take so long?
Building a static version of your site is a very quick job and it takes a couple of seconds top.
The bottleneck seems to be on the Github side, especially if you don't own an Enterprise account (that's our guess).
Remember that Github pages is a free service offered by Github.
If you don't mind hosting your landing page on Netlify or Vercel for instance, let us know..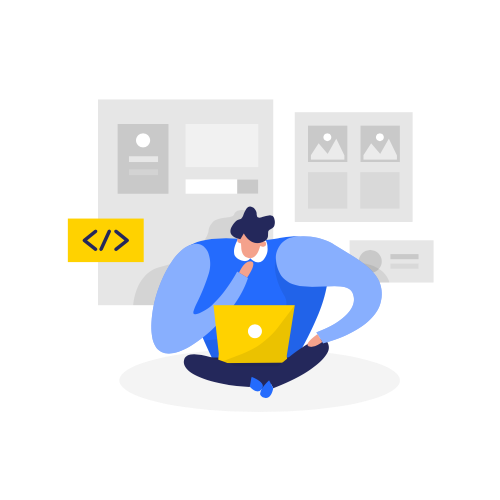 🤝 Designers, we need you!
So far, our first theme includes less 50 components and most of them have special UI options (colors, disposition, ...etc) which results in a lot of potential combinations.

However, our goal is to offer a huge variety of styles and components.
That's why we'd like to partner with skilled and creative designers.
© 2022 myTotems.page is a product created by NoCoffee SARL.
Site built with myTotems 🤯.